Sorry, we could not locate the requested page. Please try again.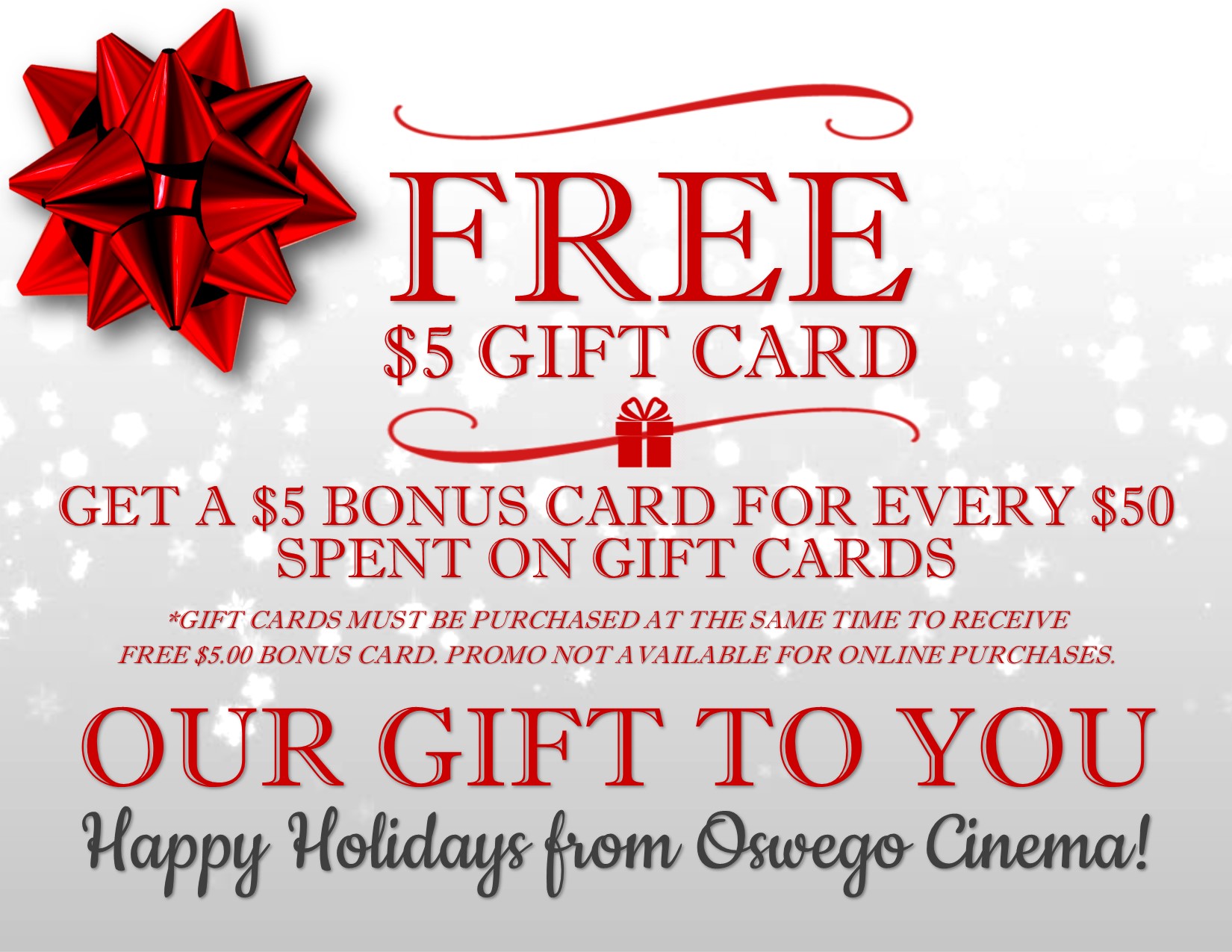 Fantastic Beasts: The Crimes of Grindelwald

(10:45a)* (1:40p)* (4:35p)* 7:30p* 10:25p*

Instant Family

(11:20a) (2:00p) (4:40p) 7:20p 10:00p

The Girl in the Spider's Web

(11:10a)* (1:50p)* (4:30p)* 7:10p* 9:55p*

Overlord

(11:30a)* (2:20p)* (5:00p)* 7:40p* 10:15p*

Dr. Seuss' The Grinch

(11:45a) (2:10p) (4:20p) 6:40p 8:50p

Bohemian Rhapsody

(11:55a)* (3:50p)* 6:50p* 9:50p*

The Nutcracker and the Four Realms

(11:00a)* (1:30p)* (4:10p)* 7:00p* 9:25p*
Coming Attractions
Ralph Breaks the Internet

Rated: PG
Runtime: 112 min.
Starring: John C. Reilly, Sarah Silverman, James Corden, Jack McBrayer
Released: 11/21/2018
Genre: Animation
Synopsis: Ralph Breaks the Internet: Wreck-It Ralph 2 leaves Litwak's video arcade behind, venturing into the uncharted, expansive and thrilling world of the internet which may or may not survive Ralph's wrecki...

Showtimes for Tue, Nov 20 :
6:00 8:45


Creed II

Rated: PG13
Runtime: 130 min.
Starring: Michael B. Jordan, Sylvester Stallone, Dolph Lundgren, Tessa Thompson
Released: 11/21/2018
Genre: Drama
Synopsis: Life has become a balancing act for Adonis Creed. Between personal obligations and training for his next big fight, he is up against the challenge of his life. Facing an opponent with ties to his fami...

Showtimes for Tue, Nov 20 :
7:00* 9:55*


Ticket Pricing
Matinee
All shows before 6:00 PM

NEW Early Bird (Applies to shows starting before noon): $5.00 (Does not apply to midnight shows)
All Admissions (Applies to shows starting between noon and 5:59 pm): $6.50
3D Surcharge: $2.00


---

Evening
All shows 6:00 PM and after

Adults: $8.50
Children (11 and under): $6.50
Seniors (62+): $6.50
3D Surcharge: $2.00
Bargain Day - Tuesday: $5.00 (2D), $7.00 (3D) (Bargain Day pricing may not be available for all films - film company restrictions may apply. See cashier for details.)

Ticket prices and showtimes are subject to change without notice. Special events and concerts pricing will be different from above. Please see event showtimes for pricing.